Superior Quality Staffing
Solutions for you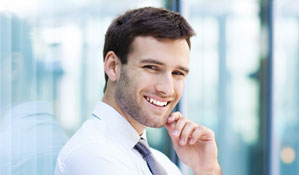 "We provide only the best candidates for each company's specific employment needs."
Echelon Staffing Solutions has over 30 years of providing superior quality consulting and staffing solutions to a wide range of industries.
These industries include construction, manufacturing, industrial, distribution, and warehousing. We are able to provide unique and tailored services to your business due to our knowledge and experiences gained throughout the years.
What people have to say
about us
"Echelon Staffing Solutions has a pool of employees from unskilled up to the most skilled in disciplines that were attractive to us.Whenever we experience a surge in workload, Echelon is the company that we call to help supplement our workforce. We currently employ approximately 162 people of which we have a 10% temporary workforce. This gives us the flexibility to hit the peaks and valleys of a job shop environment. We have contracted with Echelon Staffing Solutions for some of the following disciplines: Brake Press, Fabricators, Welders, Machinist, and Inventory Control. I recommend that if you are in need of skilled or unskilled employees and you need to get a crew in place fast, you should consider Echelon Staffing Solutions to fulfill your company's needs. Using a company like Echelon Staffing Solutions will make the job of the Operations Manager and Human Resources much easier. They will take the burden on which will let you focus your attention on your core competency."
"I have experience working with founders of Echelon Staffing Solutions in the past when AK Steel experienced a lockout. I was the HR Manager for the facility and it was my responsibility to work with the multiple personnel vendors AK Steel had chosen to provide replacement workers for the 2,800 union employees affected by the labor dispute. As you can imagine, tensions ran high, yet, my contact always was calm, in charge, and ensuring the employees under his control did the right thing. Because of him, we stayed with his company for a long time until we resolved the issues with the union."